The Connection
October 2016
October is here and fall weather is upon us. It's time to go apple picking and to visit the pumpkin patch. School is back in session, and dance classes have begun. Enjoy the sights and sounds of autumn.
Happy Halloween!
Halloween Safety Tips
Before sending children out for a night of fun, take a moment to consider these basic safety precautions:
Make sure older children take friends and stay together while trick-or-treating.

Never send younger children out alone – they should be with a parent, guardian, or another trusted adult.

Always walk younger children to the door to receive treats.

Don't let children enter a home unless you are with them.

Be sure children do not approach any vehicle, occupied or not, unless you are with them.
Courtesy of the National Center for Missing and Exploited Children
Nurture Your Body
Pumpkin Pie Smoothie from Shaklee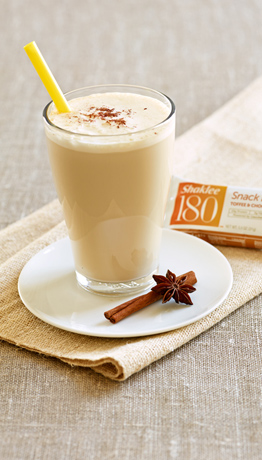 You will need:
2 Scoops Shaklee Vanilla Life Energizing Shake
8 Oz Milk
2 Tbsp Canned Pumpkin
½ Tsp Pumpkin Spice
Dash of Vanilla Extract
Dash of Cinnamon
4 – 6 ice cubes
Blend until creamy.
Shaklee Life Energizing Shake
One shake does it all. Life Energizing Shake is a delicious, protein-rich meal shake with nutrients clinically proven to help create the foundation for a longer, healthier life. With delicious flavors to choose from, Life Energizing helps keep you feeling full and satisfied. Available in soy and non-soy formulas. Designed to:
Increase your energy

Help you retain lean muscle and achieve a healthier weight

Support digestive and immune health

Support heart and brain health
The Life Energizing Shake comes packed with:
24 grams* of protein, including 16 grams of plant-based, non-GMO protein
Added leucine to help preserve lean muscle and achieve a healthier weight
A powerful combination of prebiotics and one billion CFU of patented probiotics
Omega-3 (ALA) to support heart and brain health

Life Energizing Shake contains no artificial flavors, sweeteners or preservatives, is gluten free, lactose free, low glycemic, and Kosher.
Visit www.shaklee.com for more information.
See Linda if you are interested in ordering.
Shaklee is a great company with years of research behind their products.
Make Time to Dance
Dancing is not just for kids! Try an adult dance class! It's great exercise and a fun way to meet new people. Adult basic Salsa/Mambo is starting on Friday, November 4, 2016 at 7:30 pm. It will be an 8-week workshop. Each class is an hour in length. Singles and couples are welcome. The cost is $144 per person for 8 classes.
Upcoming Events
All classes are working on choreography to participate in Dance Connection's 2016 Halloween Flash Mob. This event will be held on Saturday, October 29th at 1:00 pm at the Farmer's Market. We will be part of the fall activities held at Library Green. Please arrive at least 15 minutes early and be ready to dance! Everyone is invited to participate in "Le Freak" — the final line dance!
Meet the Teacher
Dance Connection is owned by Linda Andrews and has been in New Rochelle for over 16 years. The studio has won "the best dance studio in New Rochelle" award from 2013-2016. Ms. Andrews is a professional dance teacher, having trained extensively in Connecticut and New York City. She teaches the honors dance classes at Monroe College and choreographs their annual holiday party entertainment. She also choreographed and taught dancers to perform for Monroe's 75th anniversary celebration "Dancing through the Decades." Recently she taught the superintendent of schools along with the principal and assistant principal of Trinity elementary school swing, salsa, and merengue for a gala held at the VIP club to benefit "It Takes a Village to Educate a Child."